Order This Print allows you to sell art prints right off the wall next to your art piece.
It works by letting you print out a QR code next to your piece. When people scan this QR code with their smartphone it brings them to a page where they can buy your print.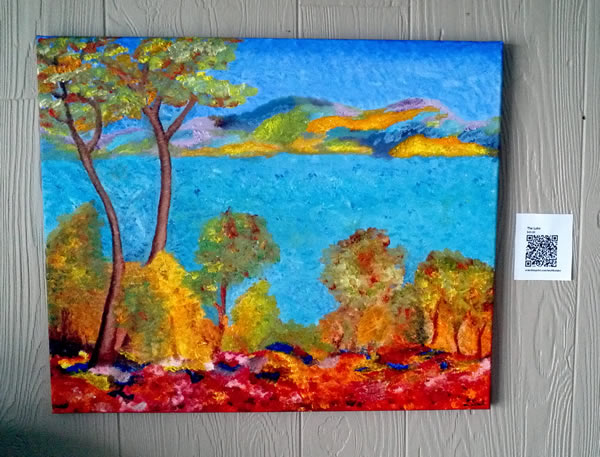 This service is free and in the alpha stages now. Before registering you will need a few things.
A PayPal account (to set up your own shop) or links to the order item pages on the online store your print is hosted at (Etsy, Zazzle, CafePress, etc..)
A digital version of your art
A short description of each piece
A printer to print out the QR Codes
A smartphone or tablet to test scan the QR Codes